YOUNGSTOWN — Coming from a deep line of soccer players has advantages, but it also comes with a price.
Drew Leardini has heard the comparisons his entire life. His father, Andy, is one of the greatest soccer players in New York State history and is still ranked No. 2 in career goals at West Virginia. His cousin is Robert Woods, one of the best players to play at Lewiston-Porter in years.
Andy has always wanted his son to create his own journey. He was even named Drew instead of Andrew. But comparisons are inevitable, and in Drew's case, not overly bothersome.
But after producing a Section VI-best 99 points this season, Drew stepped into the spotlight and made the Western New York soccer respect his name. Now, others will undoubtedly be compared to him.
In addition to his scoring prowess, the junior helped carry Lew-Port to a state semifinal for the first time in 29 years, and for that, Drew has been named the Greater Niagara Newspapers boys soccer player of the year.
"I just really found my groove at the beginning of the season," Drew said. "Hitting the ball up top, getting a couple of finishes really made me feel good. The midfield really got me the ball this year and the defense locked up."
Drew had a strong season last year with 17 goals, but often played a secondary role to Woods. Knowing he wanted and had to improve this season without his cousin, Drew set a goal of 25 goals. His father told him it was a good number, but quietly thought it was high.
But Drew developed into one of the best one-on-one players in Western New York and also became a diverse scorer. He was able to skirt around defenders and leap for headers, including the game-tying goal in the Section VI Class B overall championship against Lafayette International.
Ultimately the bar was set too low at 25, because Drew scored 39, one off Royalton-Hartland's Peter Martillotta for the most in Section VI. It's also a number that is 14th all-time in the section.
"He probably had one of the most remarkable seasons in the NFL and in Section VI, scoring as much as he did," said Andy, who is a Lew-Port assistant coach. "But not only scoring, but contributing. When there's comparables, I always downplay it. But to be honest, he's a better facilitator than I ever was. His work ethic is remarkable."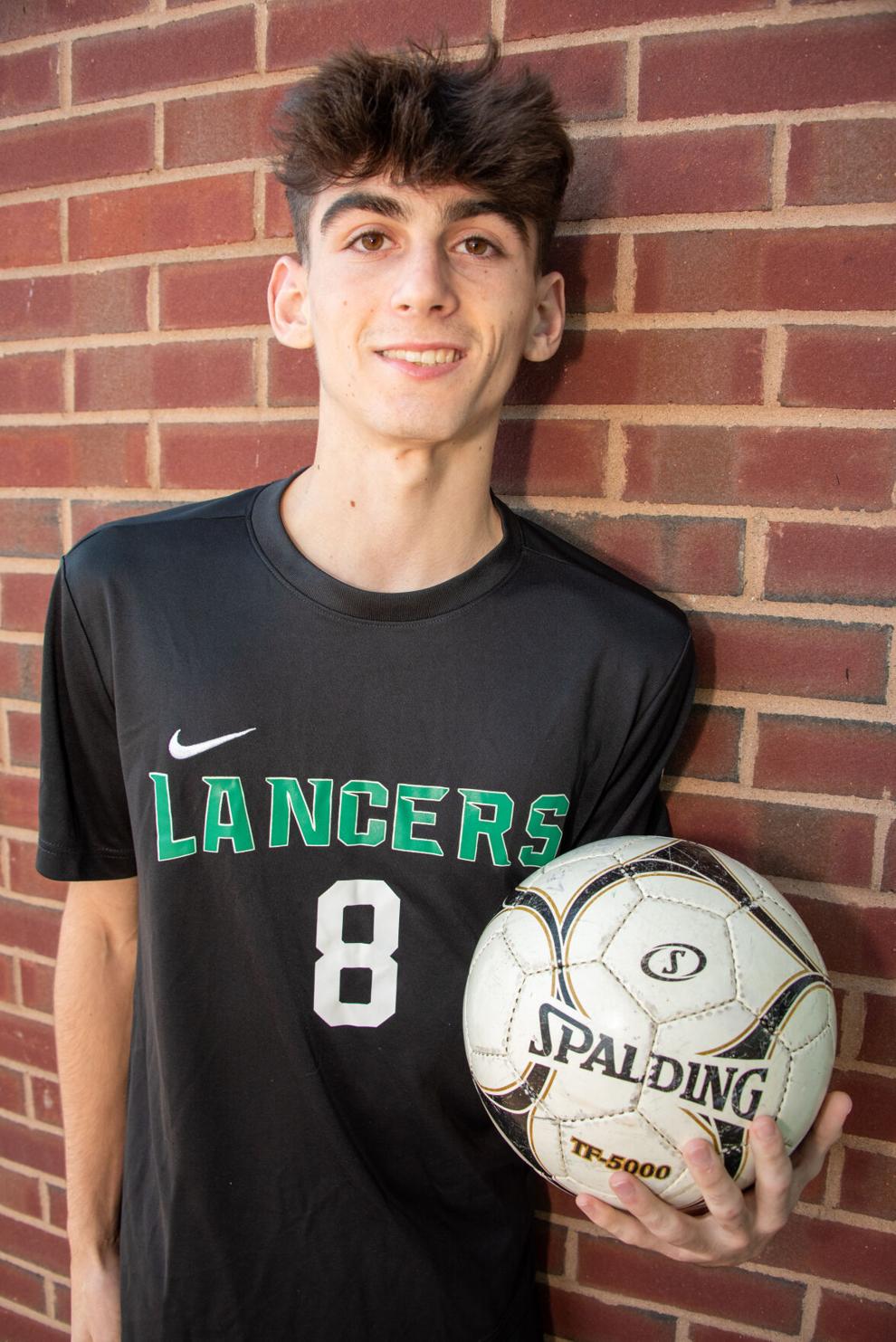 When Andy watches his son, the only similarity evident through his eyes is competitiveness. He believes they are too different players. Andy overpowered opponents, while he claims Drew is the better all-around player.
However, Lew-Port head coach Rick Sweeney played with Andy in high school and Drew's ability to turn the corner with speed is reminiscent of Andy, likening it to Bruce Smith bending his body around an offensive tackle.
Once Andy got around a defender, he usually put the ball in the net. Drew, on the other hand, is adept at finding teammates — he led Section VI with 21 assists — or drawing penalties.
Undersized for most of his life, Drew has super balance and has learned how to use his leverage to move defenders to create advantageous positioning.
"There are some big, strong kids in our league who can put the ball in the back of the net, but the way Drew scores and creates is like nobody I've seen this year," Andy said. "He creates something out of nothing baseline and he's a facilitator with the ball. But the biggest thing he has is his heart."
In a game against Lockport, he scored two goals, created three penalty kicks, two yellow cards and a red card, while suffering bruised ribs that landed him in the emergency room and required him to play with a flak jacket for a while.
Sweeney also noted a similar ability for success in the most critical moments of games. Drew not only scored off a header on Lafayette, but he also scored the game-winner in overtime. He had five goals and two assists in Lew-Port's six games decided by one goal or less, with three more goals and four assists in games decided by two goals.
"Andy, at a young age, could just angle and torque his body rounding a corner in a way that was really unique," Sweeney said. "I see that at times with Drew. I think Andy did it more often, but Drew shows that kind of body lean. … Anyone who scores a lot of goals is going to score a lot of big ones and meaningful ones. They both have that quality."
Unique talents have allowed Drew to grow from a supporting role to one of the rare players who can make an impact on any game. No matter who Lew-Port plays, it has a chance because Drew is on the field.
Aside from three games, Drew scored or assisted on a goal in every game this season. He had 12 multi-goals in 23 games, including seven hat tricks. In one game, he scored or assisted on seven of the team's nine goals.
"Even when we played Niagara Wheatfield in our 2-2 tie, when it was crunch time, any time the ball came near him he got a good look," Sweeney said. "... He put himself in a spot every single time. Every two minutes the ball would find him and he'd kind of get in. He has a unique quality in the big moments and create opportunities."
Where Drew will go after his Lew-Port career ends will be determined over the next year, but he got a taste of a state tournament and he wants more. He's known more for his talent on the field than his words, so he put it simply: "We should be a very tough team to beat."
Meet the rest of the GNN all-area boys soccer team:
Vinnie DiBello, Sr., Niagara Wheatfield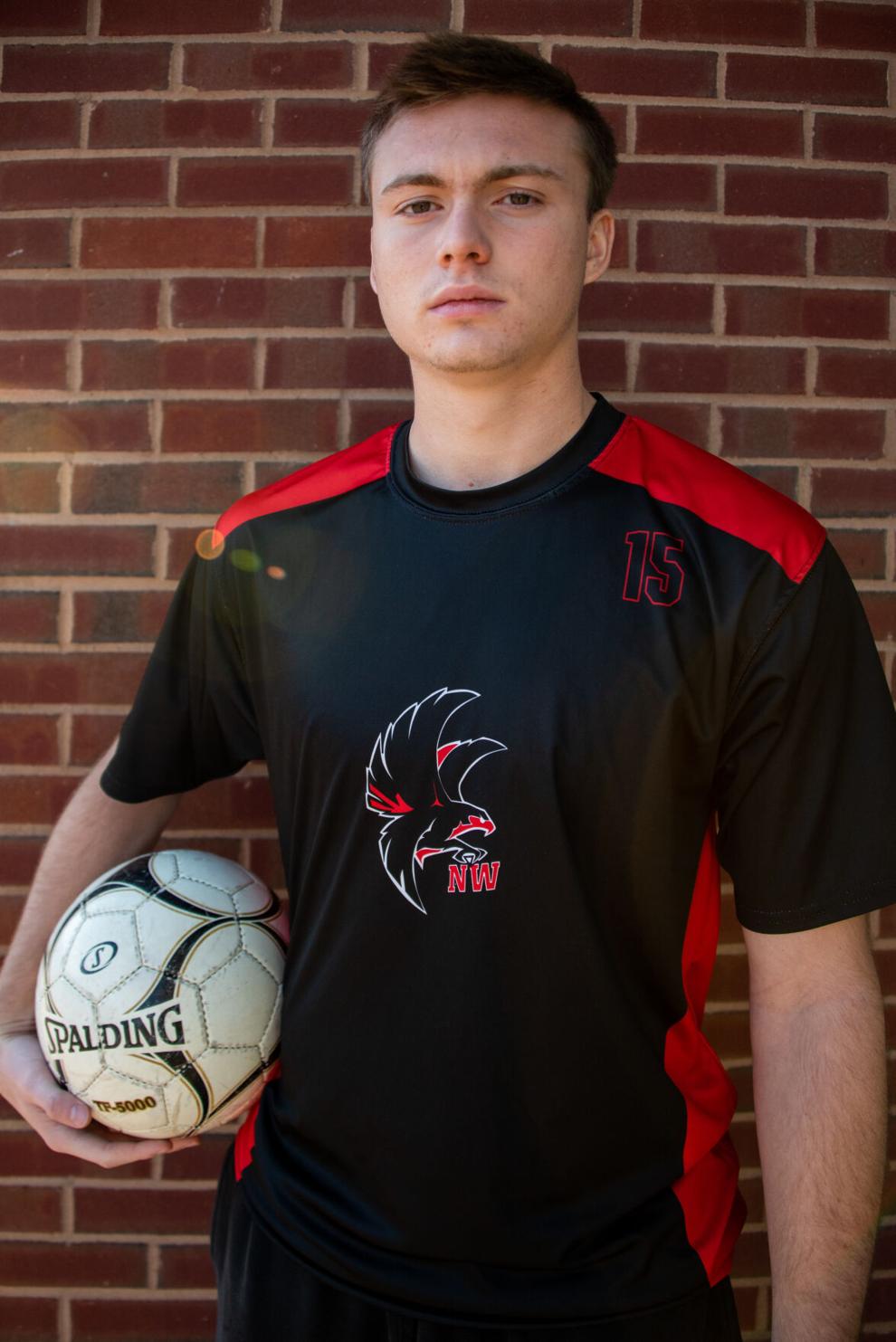 The Western New York and Niagara Frontier League player of the year leaves Niagara Wheatfield as statistically the best player in school history while leading the Falcons to a Section VI Class A title. DiBello's 67 career goals are a program record, while his 35 goals set a single-season record this year. He finished No. 4 in Section VI this season in goals, scoring in 15 of 18 games. DiBello had 11 multi-goal games, including nine consecutive. He also scored at least four goals four times, with a career-high five against Grand Island. DiBello was voted first-team all-Western New York.
Aiden Guild, Sr., Royalton-Hartland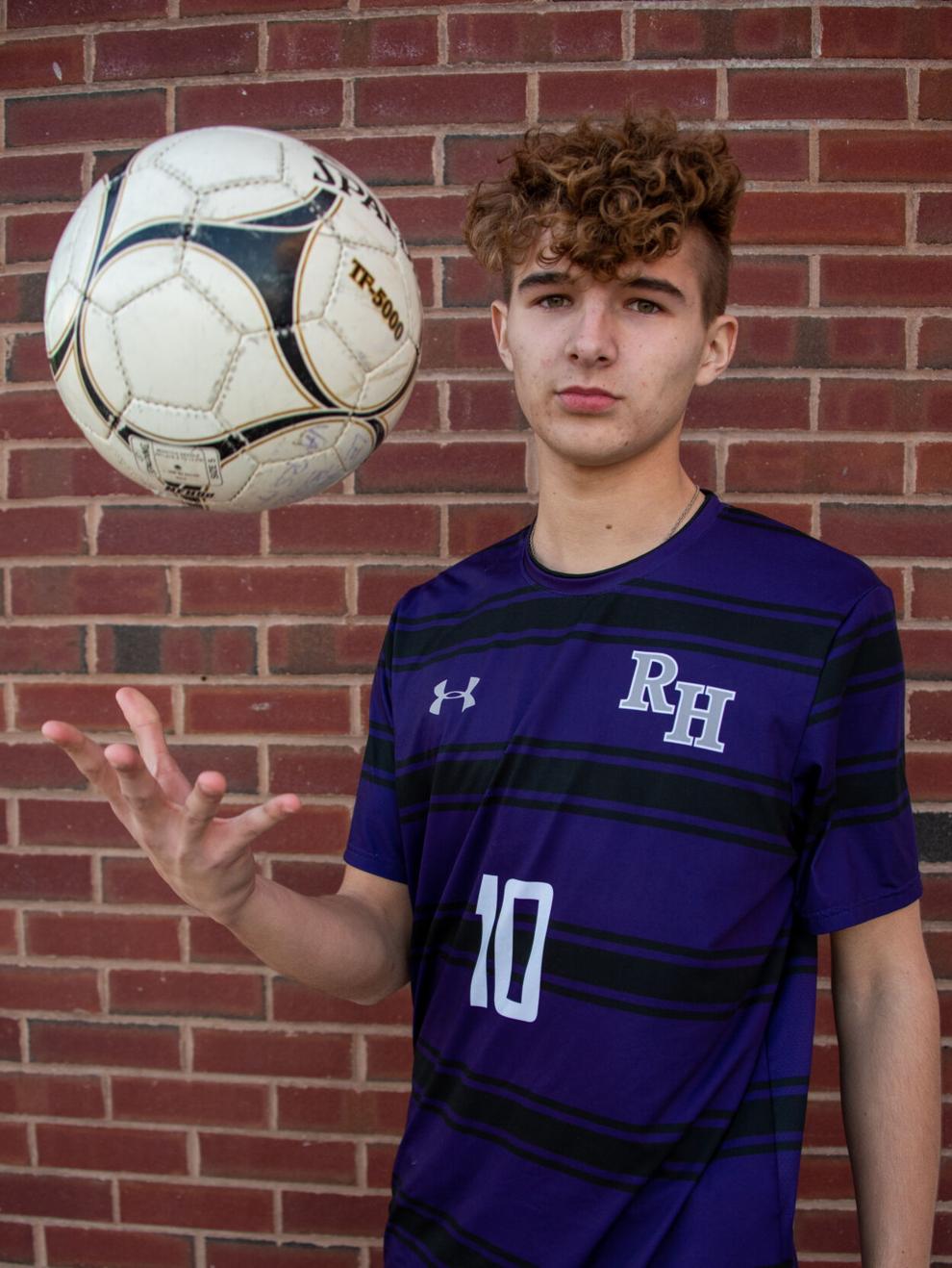 Guild was a critical defensive piece to a Roy-Hart team that won the Niagara-Orleans League for the third consecutive season. The Rams surrendered 14 goals all season, including six in league games. Guild also provided an offensive punch with six goals and 14 assists on the year. He produced a goal and an assist in a sectional win over Fredonia. He had five multi-point games and Roy-Hart went 9-1 in games he had a point. Guild was a first-team all-N-O League pick.
Grant Harrer, Sr., Lockport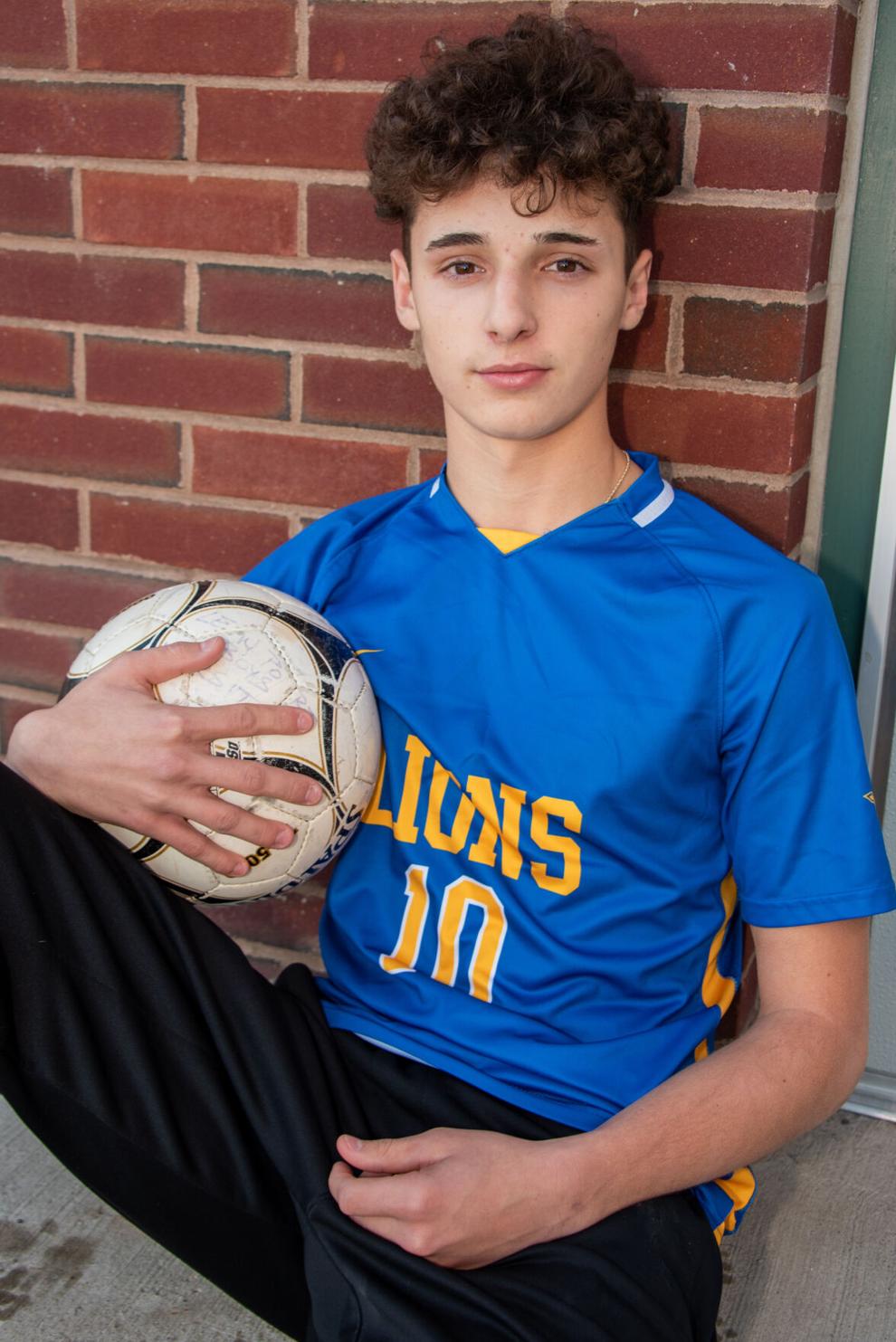 Harrer not only led Lockport with 31 points, but his 14 goals were fourth in the Niagara Frontier League. He also had some of his best games, scoring three goals in five games against eventual Section VI championship-winning teams. Harrer had three multi-goal games, including a pair of hat tricks. He was also named first-team all-NFL.
Keegan Herrmann, So., Wilson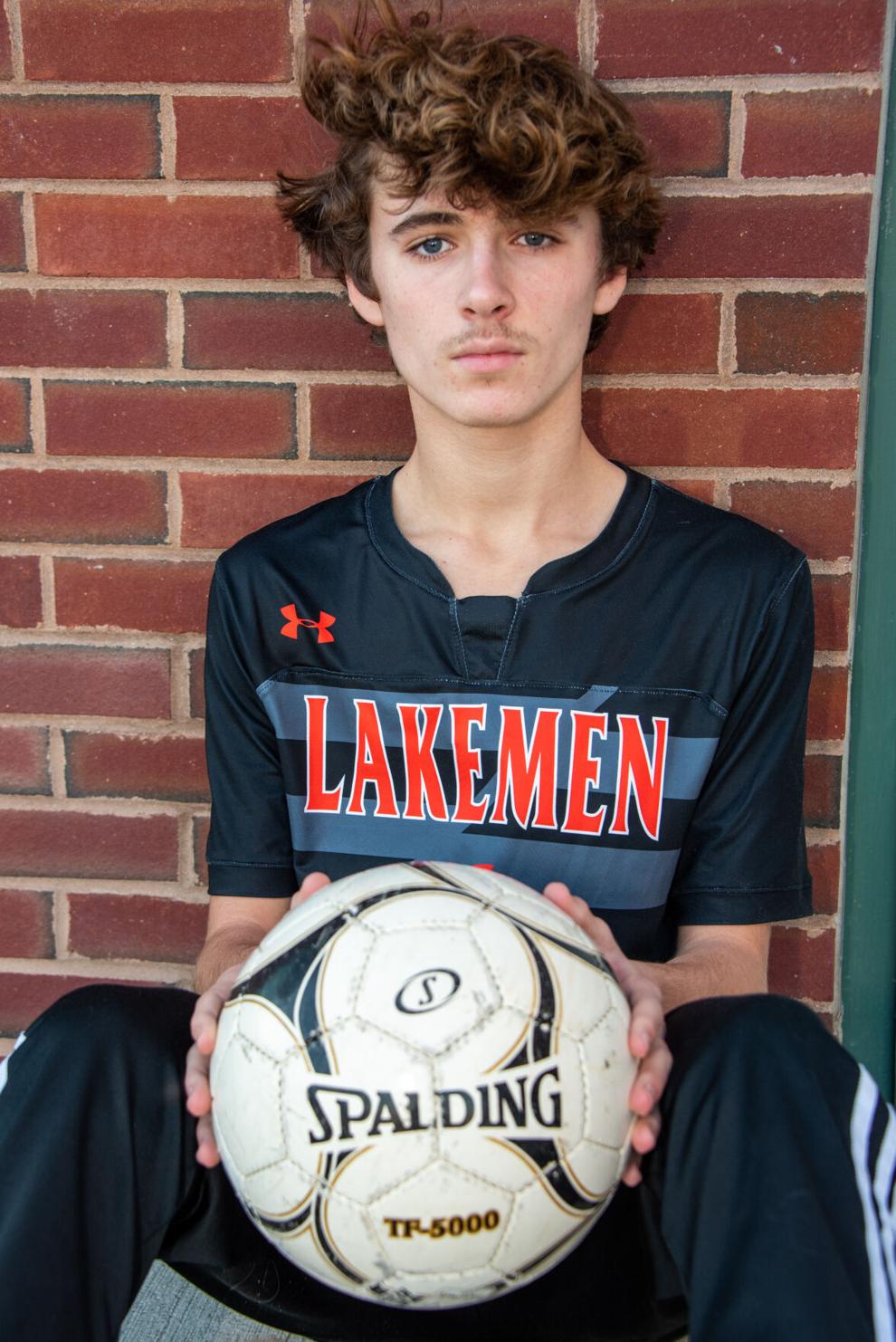 A big season saw Herrmann become one of the top players in the Niagara-Orleans League this year. The sophomore midfielder was fourth in the league in points (39) and goals (14). Herrmann was voted first-team all-N-O League for the second year in a row as Wilson was the runners-up in the standings. He recorded five multi-point games, including an eight-point outing against Tonawanda and two three-assist performances.
Kyto Magee, Jr., Grand Island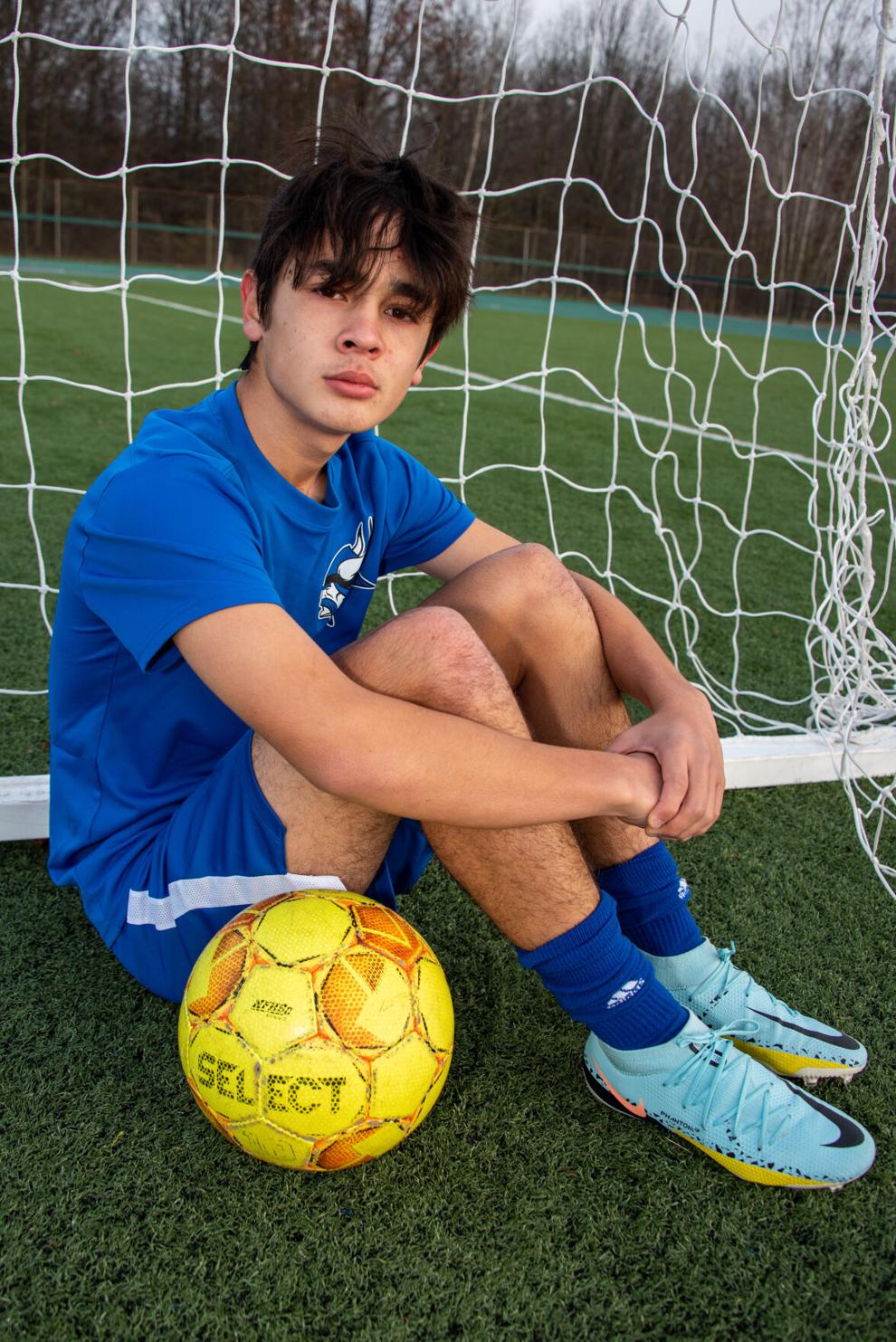 One of the most electric players with the ball in the Niagara Frontier League, Magee recorded nine goals and 22 points this season for Grand Island. The junior scored the first goal on a penalty kick in a 2-1 upset win over Williamsville South in the Class A sectional semifinals. Magee registered two multi-goal games, while the Vikings lost once in games he scored a point. The midfielder was a first-team all-NFL selection.
Peter Martillotta, Sr., Royalton-Hartland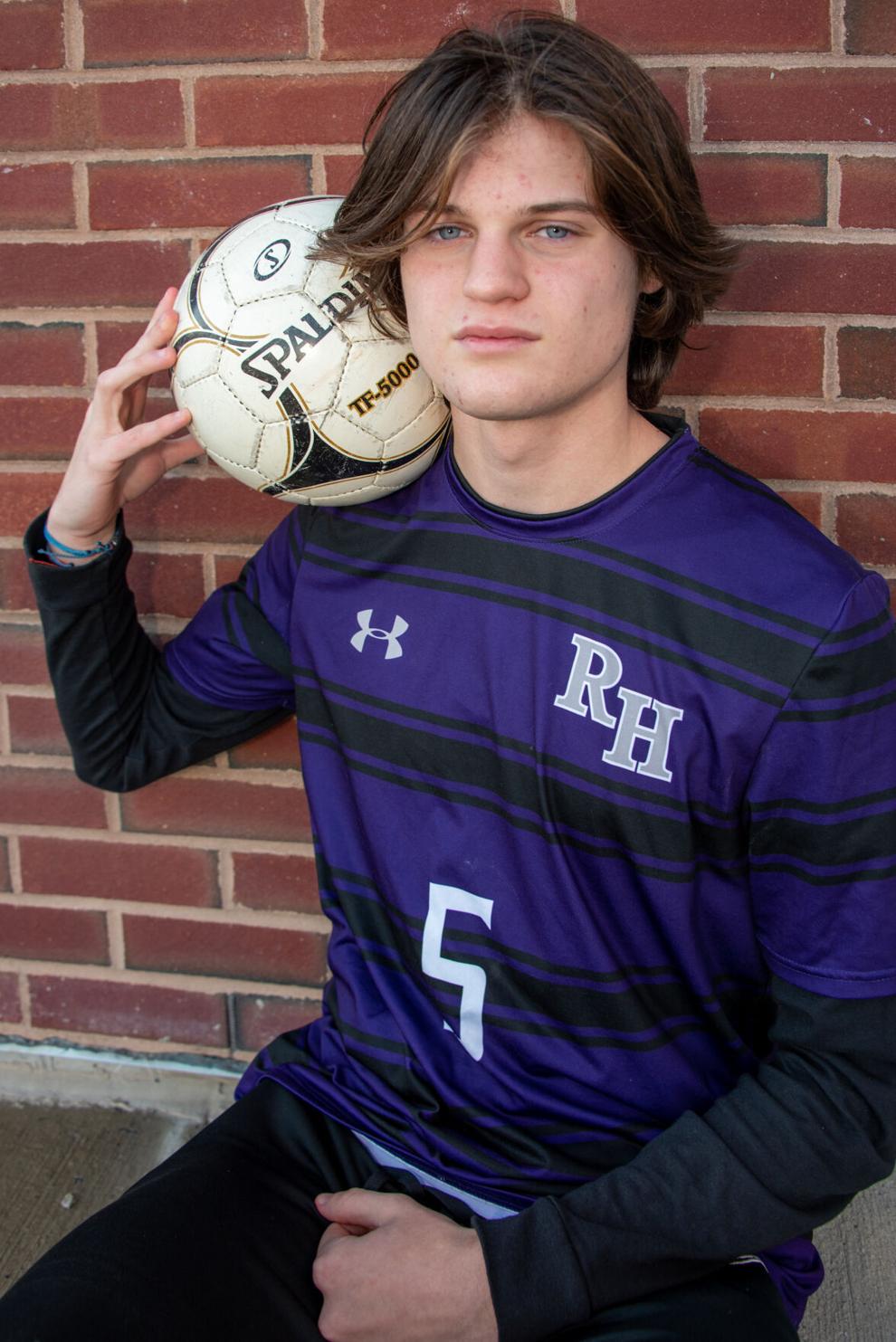 Martillotta leaves Roy-Hart with just about every scoring record imaginable. He holds school records in career goals (76) and points (132). Martillotta's 40 goals this season were the most in Section VI, while his 87 points were second. He scored a goal in all 17 games, with 14 multi-goal games and six hat tricks. Martillotta also had two four-goal games. He was the Niagara-Orleans League player of the year for the second time and was a first-team all-league pick for the third consecutive season. Martillotta was selected first-team all-Western New York.
Dominic Massaro, Sr., Lewiston-Porter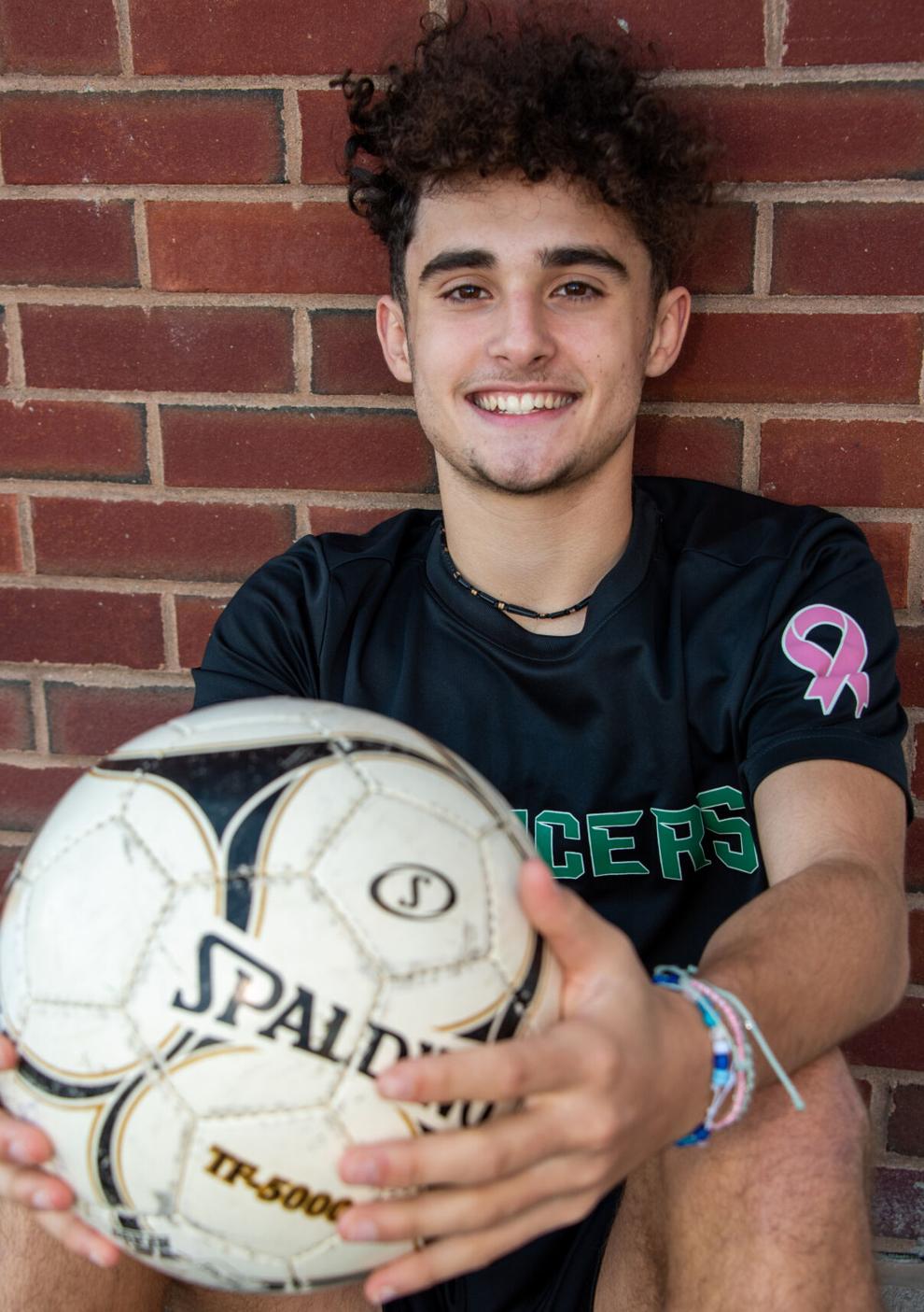 As Lew-Port's most vocal leader, Massaro backed it up with his play, compiling 21 goals and seven assists this season. The first-team all-Niagara Frontier League midfielder was No. 3 in the league in points (49) and goals. Massaro recorded five multi-goal games this season, including six in the sectional opener against Dunkirk. He also had Lew-Port's lone goal on a penalty kick against Our Lady of Lourdes in the state semifinals.
Evan Osetkowski, Sr., Niagara Wheatfield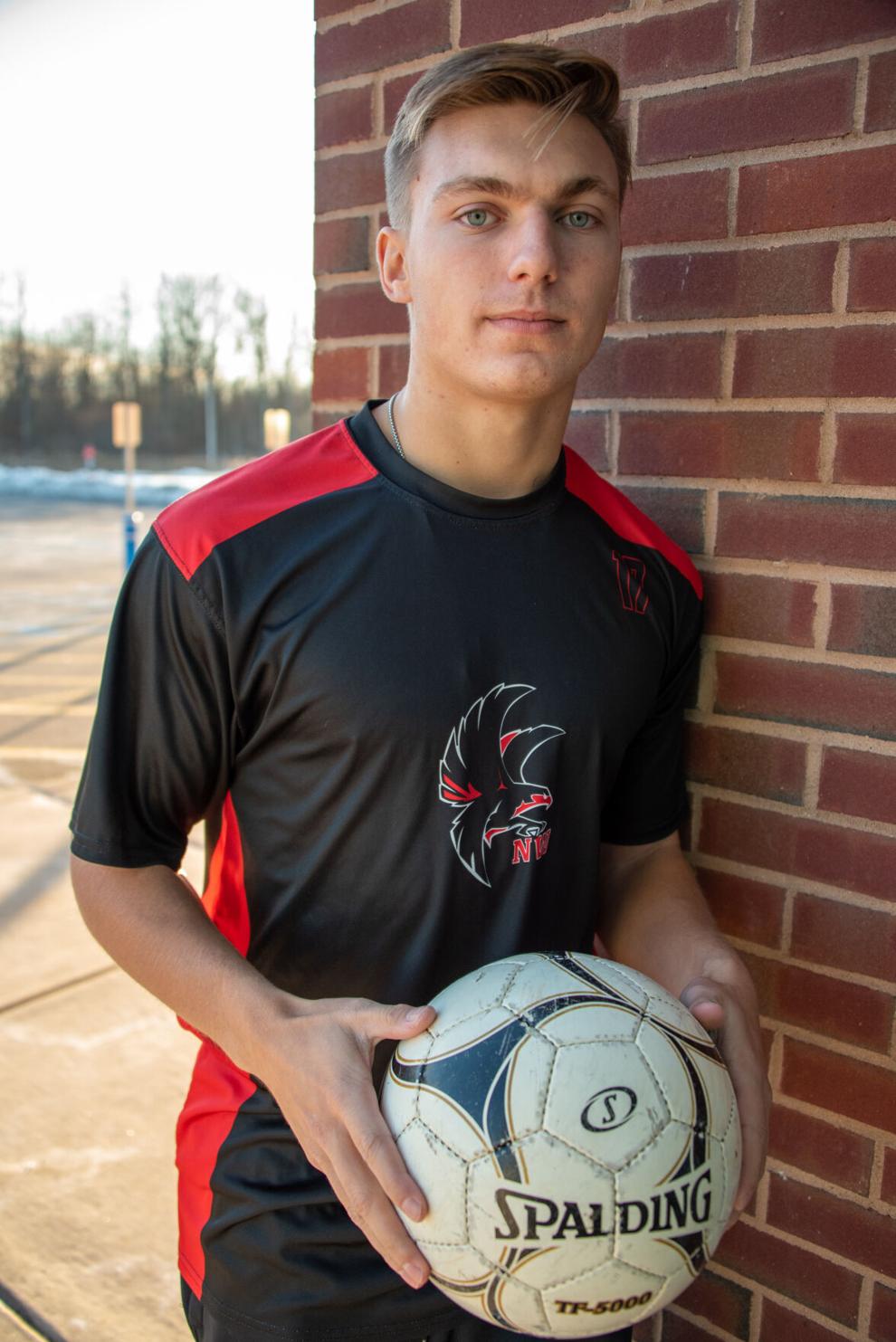 Osetkowski scored one goal and missed the last half of the season with a torn ACL, but he established himself as one of the best defenders in Section VI. Niagara Wheatfield had three shutouts and surrendered 1.2 goals per game in six contests before the injury. Coaches also recognized Osetkowski's ability, voting him to the first-team all-Niagara Frontier League and all-Western New York large school squads.
David Pavan, Sr., Lewiston-Porter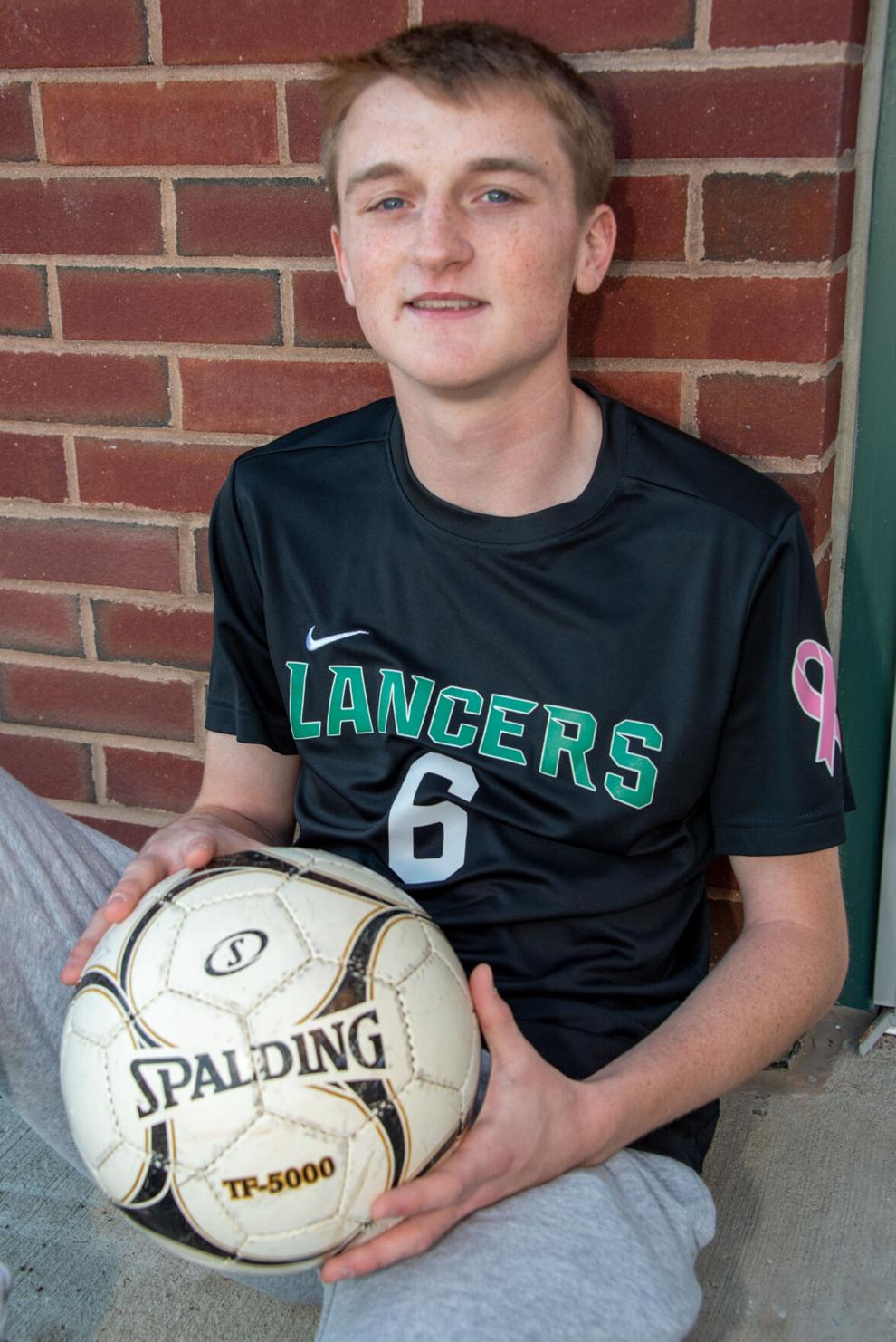 The anchor for a stifling Lew-Port defensive unit that allowed 10 goals all season and four in league play. Pavan helped keep Niagara Wheatfield's Vinnie DiBello and Lafayette International's Tshibuyi Karekamera — both of whom finished in the top-five in Western New York in goals — off the scoreboard in games this season. He was also a critical piece in surrendering one playoff goal prior to the state semifinal. Pavan, a first-team all-Niagara Frontier League defender, also tallied two goals and three assists, including the assist on the game-tying goal in the overall Class B sectional title game against Lafayette.
Nathan Russell, Sr., Lewiston-Porter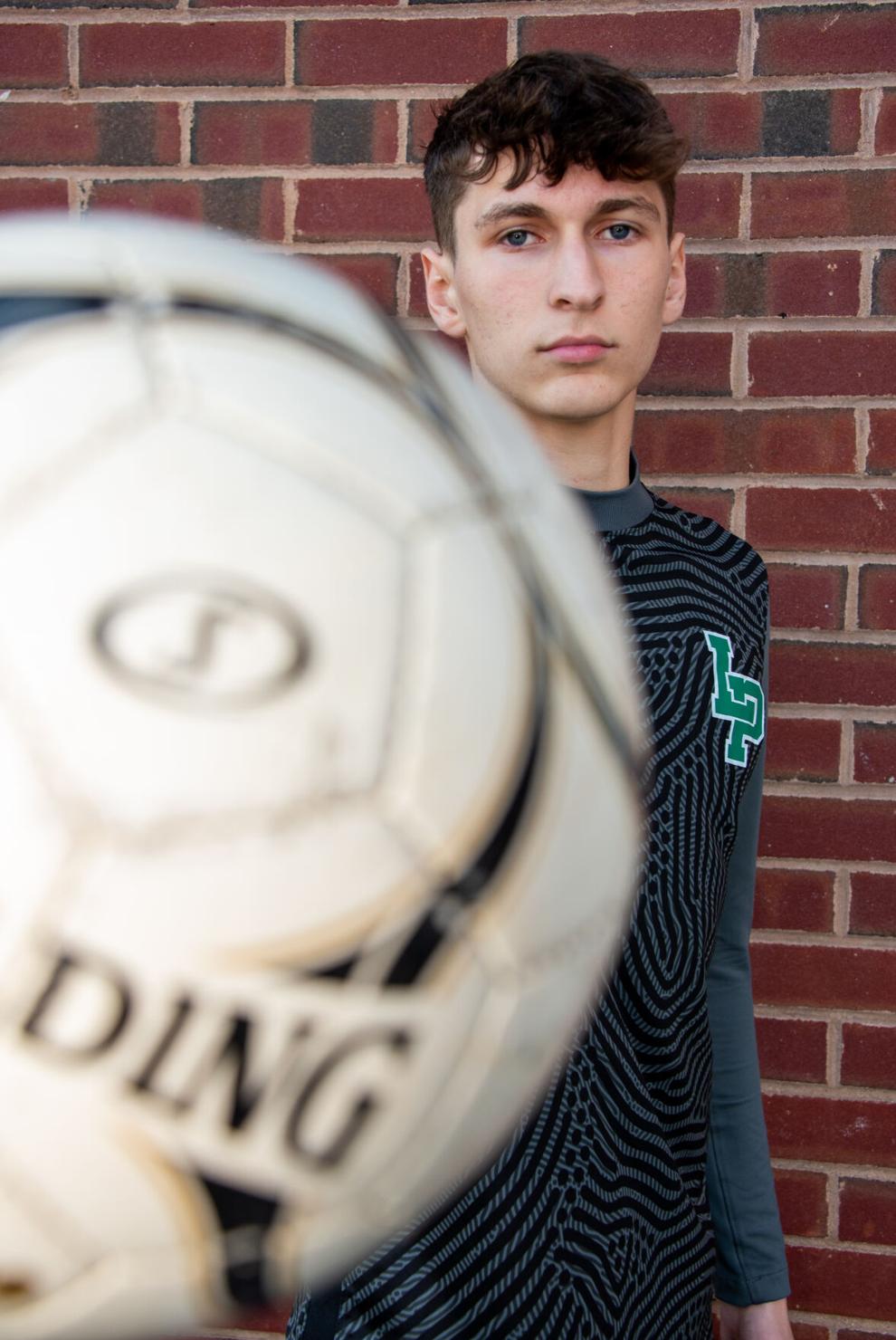 Not much got past Russell this season. Russell's 16 shutouts this year ranked No. 3 on Section VI's all-time record board and were one behind Jeff Hanns for Lew-Port's single-season mark. The senior also set the career school record with 38 shutouts, while surrendering 30 goals in his varsity career. Russell made 144 saves and allowed nine goals this season and allowed more than one goal twice in 23 games. He was named first-team all-Western New York.