VIDEO: Tony Lasher shares his love for vintage bikes
Take a look at the vintage bikes at Lasher's Automotive in the Town of Niagara, NY. Owner Tony Lasher isn't selling the bikes, which are mostly Schwinns, he's sharing them with those who love to remember their own bikes from childhood.
Related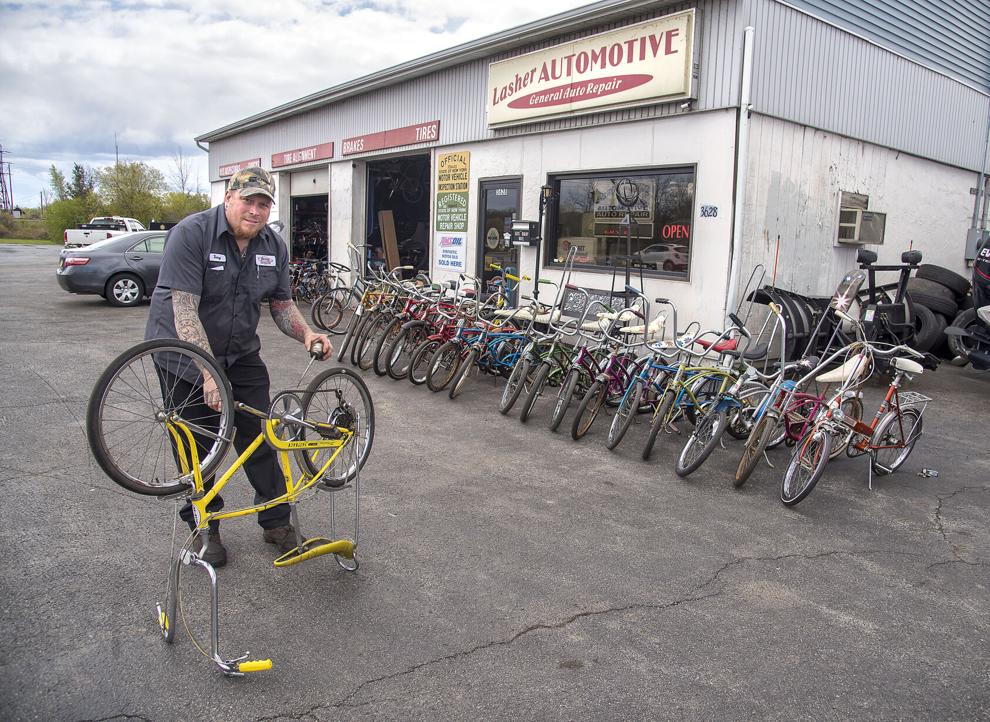 210511 Vintage Bikes 1
Tony Lasher, owner of Lasher Automotive at the corner of Military and Lockport toads, has a …
As featured on
Tony Lasher does not sell bikes. He shares them.