EDITOR'S NOTE: This is the second part of a four-part series on Main Street running this week in the Gazette.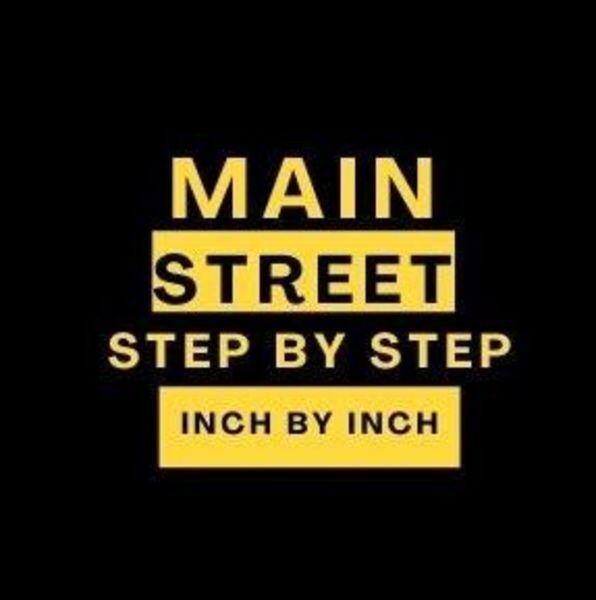 There are a couple of ways to look at $10 million dollars.
If you are a lottery winner, it could be life-changing. But for most developers undertaking massive projects — like bringing Main Street back to life — $10 million might seem more like seeds of hope rather than a field of dreams.    
City officials, however, and many others working on the project, believe that the $10 million is exactly what's needed to draw investor interest to help recreate the once vibrant thoroughfare.
In 2019, New York state awarded the city a $10 million grant from the Downtown Revitalization Initiative, after Niagara Falls beat out other municipalities in the state's western region who had each submitted plans to restore a downtown business district.
The grant may be small in terms of development money, but it's still big news. "It will impact everything," said Mayor Robert Restaino during a recent walk through of a portion of Main Street called the Bridge District, due to its proximity to two bridges to Canada and the former Suspension Bridge.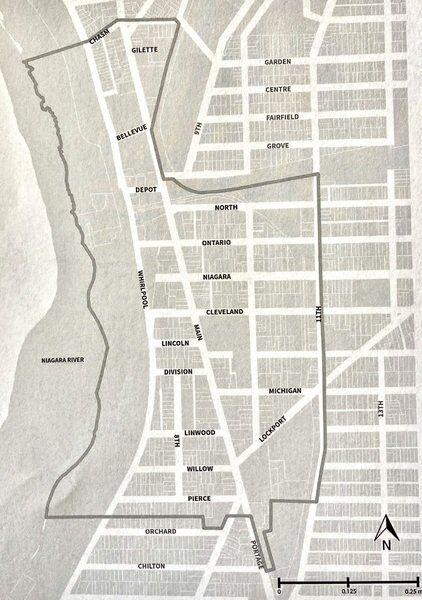 Main Street is the center vein of the 26-block Bridge District and the state money will be used to create a welcome mat, the mayor said, a sort of blank slate for the artwork of private investment. 
A SIMILAR PATH
It certainly worked that way in Batavia which won a $10 million grant in 2018. City manager Rachael Tabelski said that money generated nearly $58 million in total development, with construction just now getting underway in that area of their downtown business district. The largest investments are funding a new YMCA, 55 apartments, a community theater and a brewery, impacting about 10 acres of the district. 
"To our city, it will have a very large impact," Tabelski said. She noted that while there are cranes and scaffolding in the DRI area, citizens sometimes don't understand why improvements take so long to get from planning and engineering to bidding out, financing, and final construction. "We published a cheat sheet to help people understand where in the process each of the projects stands," she said.
The money for the Main Street Bridge District was awarded in part because of an application from the city that cited improvements to the district, including the new train station, an Underground Railroad Heritage Museum, and the recent removal of the former Robert Moses Parkway to make way for a lush greenway and bike path with greater access to the Niagara Gorge.
Included in the grant application were the intentions of a Buffalo investment group, Blue Cardinal, which had purchased 38 mostly vacant, boarded properties on Main Street, with plans to renovate each property.
"Their proposed plans, In conjunction with the DRI investment, can literally reinvent Main Street over the series of years that it takes to get the development moving," said Restaino.
Those engaged in the process of creating a new Main Street make it clear they are dealing with a Rubik's Cube of a development strategy that could take years to unfold, and might not seem to make sense if each aspect was examined singularly. 
For instance, some citizens weren't happy when the city built a new train station.
"I personally got a lot of grief over what was actually part of a strategy," said Tom DeSantis, the city's former director of planning.  The strategy was to provide easy access to Toronto, the fastest growing city in North America. 
Due to the unprecedented growth of Toronto, not everyone can afford to live across the border in Ontario, making Niagara Falls, USA a potentially attractive alternative. "The same house here over there would be four to five times more valuable, simply because you are in that Toronto sphere," DeSantis said.
DeSantis, whose official title was director of the Department of Planning, Environment and Economic Development before he retired this year, believes that the new train station was one of the first of many resuscitation efforts that will help revive the Bridge District. Much of that relies on the transformation of the stretch of Main Street from the Niagara Falls Public Library to Whirlpool Street.
IT COULD WORK
DeSantis, who has served Niagara Falls through seven mayors, believes a revitalized Bridge District could change everything. 
"We have an opportunity here to build a new community," he said. "We're at the precipice and unless we turn back, I believe the city has a great future in the near term." 
Some of the enhancements provided by the DRI money, beyond fortifying the infrastructure; beautifying North Main Street, and providing building renovation funding, will connect a triangle of locations representing important local history, DeSantis said, from the Niagara Falls Underground Railroad Heritage Center at the new train station to a church on Cleveland Avenue where debates were once held on the abolitionist movement; and a community plaza on Main Street honoring Abolitionist Frederick Douglas. The city had these plans and the funding in place, which fits into the intentions of Blue Cardinal. 
"Part of the Blue Cardinal plan is to create a historic district on Main Street, so it's all part of the strategy," DeSantis said. 
The local committee created to advise the state on where the $10 million would be spent — comprised of citizens, government officials, nonprofit representatives, and other stakeholders, and advised by DeSantis, resulted in 15 recommendations. The state selected 10 of those recommendations for the $10 million in Downtown Reinvestment Initiatives, including these: 
•Establish an Academic Innovation Hub - $1,100,000: Development of an academic and community space for Niagara University with workforce training, job promotion services, English as second language programs, small business development, early childhood care, and an eSports lab.
•Transform the former Jenss building at 1810 +1812 Main Street into a boutique hotel -- with retail space, $700,000.
• Implement a Small Project Grant Fund - $620,000: Establish a grant program for small-scale building improvements in the district. 
• Renovate 2025 Main Street into retail and apartments -  $500,000.
• Redevelop 2002 Main Street into retail, office and community event space - $400,000.
• Improvements at DiCamillo Bakery - $250,000 for an outdoor eating space, some bakery equipment, and a museum celebrating 101 years of the bakery's existence.
• Streetscape enhancements - $3,720,000 for sidewalk improvements, replacement of trees and street furniture and light poles and more.
• Freedom Plaza and Overlook - $1,500,000: Adjacent to the Suspension Bridge with an overlook to the Niagara River including parking area for visitors, artwork and signage.
• Public Art and Placemaking - $615,000: Public art mural installations within the DRI area to enhance placemaking.
• Public Plaza on Main Street at Cleveland Avenue - $295,000: A plaza and event space, with art, furniture, and landscaping in front of police headquarters. 
Anthony Vilardo, president of Niagara USA Development, the state's local economic development agency that will oversee the projects, is Niagara Falls born and raised, and a former director of business development for the city. Four generations of his family have lived in the DeVeaux, the neighborhood within the Bridge District where residents can watch the transformation of the city's North End. 
"This is home," said Vilardo, standing outside of the new train station, just off Main Street.
"Being part of this community, we've been told for years that nothing will change. But I think with the investments we've made, and moving the parkway, we're starting to see new investments come. I think there's a lot of reason for optimism right now," Vilardo said.
TOMORROW: The role of Blue Cardinal in restoring Main Street.