LOCKPORT — The Democratic commissioner on the Niagara County Board of Elections is being accused, in a complaint filed with the New York State Division of Human Rights, of employment discrimination.
At the same time, the elections board employee who has filed the complaint has released a covert audio recording that appears to capture Commissioner Lora Allen, who is Black, making disparaging comments about minority workers at the board.
A copy of the audio file was made available to the Gazette Friday morning by the complaining employee's attorney, Adam Grogan. He is an associate, specializing in employment law, with the firm Tulley Rinckey PLLC.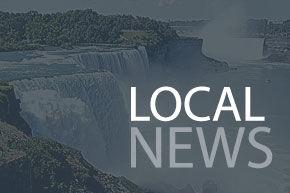 "I had an initial conversation with my client, and she described bullying and harassment from Commissioner Allen," Grogan said. "Then she said she had a recording of Commissioner Allen saying she would never hire another Black (worker)."
Grogan said the audio file has been given to investigators with the Division of Human Rights.
"I was shocked. Not only is it rare to have a recording, but for it to be the Democratic commissioner at the board of elections, that's crazy," he said.
Grogan declined to identify his client by name.
Anthony Kuhn, managing partner with Tully Rinckey's Buffalo office, and a Niagara County resident, described Allen's comments in the audio file as "racist."
"As a Niagara County resident, I am shocked to hear a high-ranking county official with such important responsibilities say such disgusting racially biased things", Kuhn said. "Harassment and racial discrimination in the workplace is frequently alleged but very rarely do victims have recordings like the one in this case that makes the racial animus so clear."
The recording is one minute, 32 seconds long. The date of the recording was not released, but an unidentified voice makes reference to waiting for a decision "in December ... to get (what appears to be an election-related matter) extended," by Gov. Andrew Cuomo.
A voice that appears to be Allen says the delay puts her in a bind because of extra hiring that is involved in the matter. She then says that she would not have "the two Black women in any more." 
"And I'm like, I'm trying to put Black people in here. It was a mess. An awful mess," Allen says in the recording. 
Allen then goes on to discuss a phone call she says she received in regard to the women she had referenced earlier.
"You just don't know what they doin' when you go home," Allen said she was told in the call. "They always talkin' and laughin' around once you leave."
After noting that she had made "accommodations" for the employees, the audio file concludes with Allen saying, "And I told my daughter I ain't never gonna hire no more Black people (garbled) as long as I live, they give me all kinds of problems."
Kuhn said, "What is most alarming to me is the cavalier nature of Commissioner Allen's comments. I am left with the opinion that she thinks she can discriminate against and harass Black people because she is also Black, which is utterly false."
Reached at her Lockport office on Friday afternoon, Allen told a Gazette reporter, "All I am going to say is it's an employee issue. And that's where I'm going to leave it. I have an employee who doesn't like me."
Allen declined to discuss the audio recording or the contents of the Division of Human Rights complaint.
Election commissioners are selected based on a recommendation of their political party's county chairperson and a vote of the party's county committee members. That selection is then approved by the county legislature. 
In Niagara County a commissioner is appointed to a four-year term. Allen has worked for the board of elections for 18 1/2 years and has served as the Democratic commissioner since 2013.
Her current term is set to expire in 2022.
Niagara County Democratic Party Chair John Jacoby said Friday night that he was shocked by the charges of discrimination against Allen and was stunned by the contents of the audio recording. 
"I know Lora Allen, she is a wonderful woman," Jacoby said. I don't know any specifics about this. We'll have to see how it shakes out, but it puzzles me."
Niagara County officials acknowledged that they were aware of the complaint to the Division of Human Rights, but declined to comment on it.
"Niagara County does not comment on personnel matters or pending litigation," Niagara County Attorney Claude Joerg said.
Joerg did explain that the county has limited control over the board of elections.
"A board of elections commissioner is not hired following the typical process for other county department heads," he said. "The commissioner serves a term in office and can only be removed by the Governor for cause during that term."
Jacoby expressed no interest in seeing Allen removed from her post.
"I have absolute 100% faith in Lora Allen," the party chair said. "I think it would be a disservice to the entire county if she was removed before the end of her term."